23.10.2014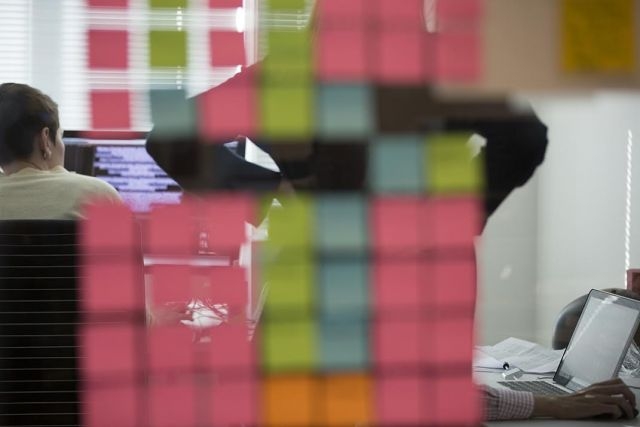 An international group of higher education institutions—including UT Arlington, Stanford University, Hong Kong University and Davidson College—convened by learning researcher and theorist George Siemens gathered last week to explore the impacts of MOOCs on higher education (full list of participating institutions below).
The takeaway? Higher education is going digital, responding to the architecture of knowledge in a digital age, and MOOCs, while heavily criticized, have proven a much-needed catalyst for the development of progressive programs that respond to the changing world.
After sharing challenges, key innovations and general impacts, we were collectively awed by our similarities. Sure, Harvard and Stanford have larger budgets and teams, and the Texas system is, well, a system, while Davidson College enrolls a little under 2,000 students; yet, these fundamentally different institutions voiced similar challenges in their transitions to digital environments.
During a wide-ranging, engaging conversation, participants focused on themes that have to do with organizational change, the state of higher education, and what it is we want our purpose to be—collectively—over the coming years.
Here are a few of the effects MOOCs have had on our colleges or universities:
Increased institutional consciousness around the future of digital. Not surprisingly, the most prevalent topic of conversation was that our institutions are increasingly thinking, debating and dreaming about the role of MOOCs—and digital education more broadly—in defining future models of higher education. Four years ago, many of our faculty senates and upper level administrations infrequently engaged deeply with questions pertaining to the higher education in the digital era. Today, those conversations populate strategy documents, capital campaign materials, and inform decision-making and exchanges between students, staff and faculty on a daily basis.
Elevated appreciation for the profession of teaching. Research occupies a place of privilege at universities, but MOOCs have helped focus attention on the teaching and learning process on our campuses. Faculty creating MOOCs often emerge from the experience with a newfound appreciation, and understanding, of the tremendously rich body of research on course design and learning science. At one represented institution, a faculty member was moved to a tenure track role after teaching a successful MOOC. At another, the university president suggested that teaching a MOOC could be at least as important as publishing in "Nature" (if not more). On multiple campuses, creating MOOCs gave way to experiments with blended learning, a well-researched strategy for improving active learning in residential courses.
Team-based course design. Creating MOOCs requires people across the institution to collaborate in ways not native to higher education. Instructional designers, software developers, learning researchers, librarians and videographers team up with faculty (the domain experts) to create each MOOC. The team-based approach to developing learning environments allows each specialist to contribute their expertise. For many of us, the move from teaching as a solo endeavor to a community-based effort has been rewarding, capacity building, and ultimately opened our minds to ways to apply team-based approaches to environments beyond MOOCs.
Privileging institutional capacity building over outsourcing. Many of the represented institutions were members of the edX Consortium, and joined the consortium primarily because of edx's focus on building each institution's capacity to create and learn and reflect in a community of peers. Collectively, our experiences with MOOCs are building our capacity to conceptualize and drive subsequent change. To shape—rather than be shaped—by the digital era.
Creation of new space for experimentation. Our group widely acknowledged institutional challenges, such as shared governance and extended decision making cycles, which, while having many important benefits, often render the institutions slower to experiment and change. Many participants found that the organizational structures designed around MOOC creation provided safe spaces for experimentation and innovation in teaching and learning. Separated from traditional organizational process and structures—and coupled with the team-based approach—teams at our institutions have begun to question inherited assumptions about higher education. It's something about MOOCs, we decided, that gives us permission to imagine what's possible along each vertical of the acronym—the massive, the open, and the online (or, digital). The MOOC hype may be dying, but its momentum has paved the way for increased experimentation with thoughtful and bold ideas for higher education in a digital era.
As we enter fully into the knowledge age, the relevance of universities will only increase, provided that faculty and leaders are able to create a compelling vision for higher education that serves the needs of all learners in society. The specific tools, services and experiences of a traditional higher education will continue to be unbundled by a range of companies and startups. It's up to colleges and universities—cornerstones of democracy—to rebundle and re-integrate these new elements in a way that embodies the high ideals of education with the practical life-long learning needs of individuals.
The early impacts of MOOCs on higher education are a sign that this transition is difficult, but entirely possible. As the next waves of hype impact universities, likely in the form of adaptive learning and competency based education, the systems that are successful will be those that address the full spectrum of learning: liberal arts, vocational and life-long.
(Full list of participating institutions: University of Texas at Arlington, Cornell University, Hong Kong University, Davidson College, Stanford University, Harvard University, Colgate University, Georgetown University, Universidad Carlos III de Madrid, and Athabasca University.)
Allison Dulin Salisbury
Allison Dulin Salisbury works in the President's Office at Davidson College on Special Projects (new partnerships and initiatives around entrepreneurship, K12 education, and education technology.)